Saddened by the news that Charming Charlie has filed for a second bankruptcy and will be closing all of its stores, I began to reflect on my journey to becoming a "charmer" and my experience growing with the company.
Dad to High School Jasmine: "If you want to live in an apartment you're going to pay for it. I've never paid rent, and I'm not going to start now."
The summer after my cousin, Jasmine, and I graduated from high school, we moved into our first apartment together. I was living off of graduation GIFT$ and they were dwindling swiftly. I knew I had to find a job quickly. I applied at every store in the local mall and eventually got a call from Bridgette Wright, the general manager at Charming Charlie.
After I applied I had left a photo at the register and found out during the interview that Bridgette interviewed every Jasmine that had applied until she found me. I'm grateful that she did. I was proud to say I was a "charmer," and Bridgette became more than a manager. I now consider her a mentor and a part of my family.
I was promoted twice and had several opportunities to lead, learn and grow as a sales associate turned stock leader turned assistant sales manager. I made bad choices and decisions and learned from each of them. I spent many late nights, early mornings and nights that turned into mornings inside the walls of that store. I also got to assist with the openings of other locations. I laughed, cried, slept and even vomited (result of a bad decision). I made sales, money and friends and even met Charles "Charlie" Chanaratsopon. Although Charming Charlie is closing, I'll never forget my experience and the lessons I learned during my time employed with the company, and I still believe in its manifesto that I said and taught too many times to count.
"At Charming Charlie we believe if it feels good do it and if it looks good do it in every color it comes in. Because if fashion is fun, accessories are the life of the party. We have all the tips and tricks to help you get inspired, excited and feeling like a fierce new you. So grab the girls and let us help you find your fabulous."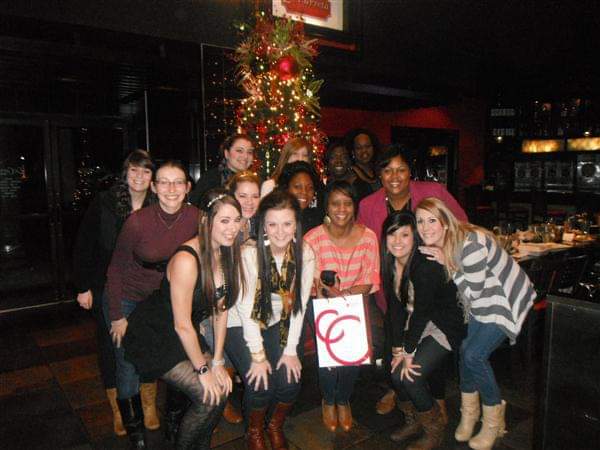 As the company prepares to close all of its stores stop by the location nearest to you for your final fabulous finds. Have you shopped at Charming Charlie? How was your first experience? Share below.

Hugs & Handshakes,
Jasmine C. Tate